Curriculum
Set-up your programmes from start to finish! Create curriculum items, map components to your programmes and communicate directly with NZQA.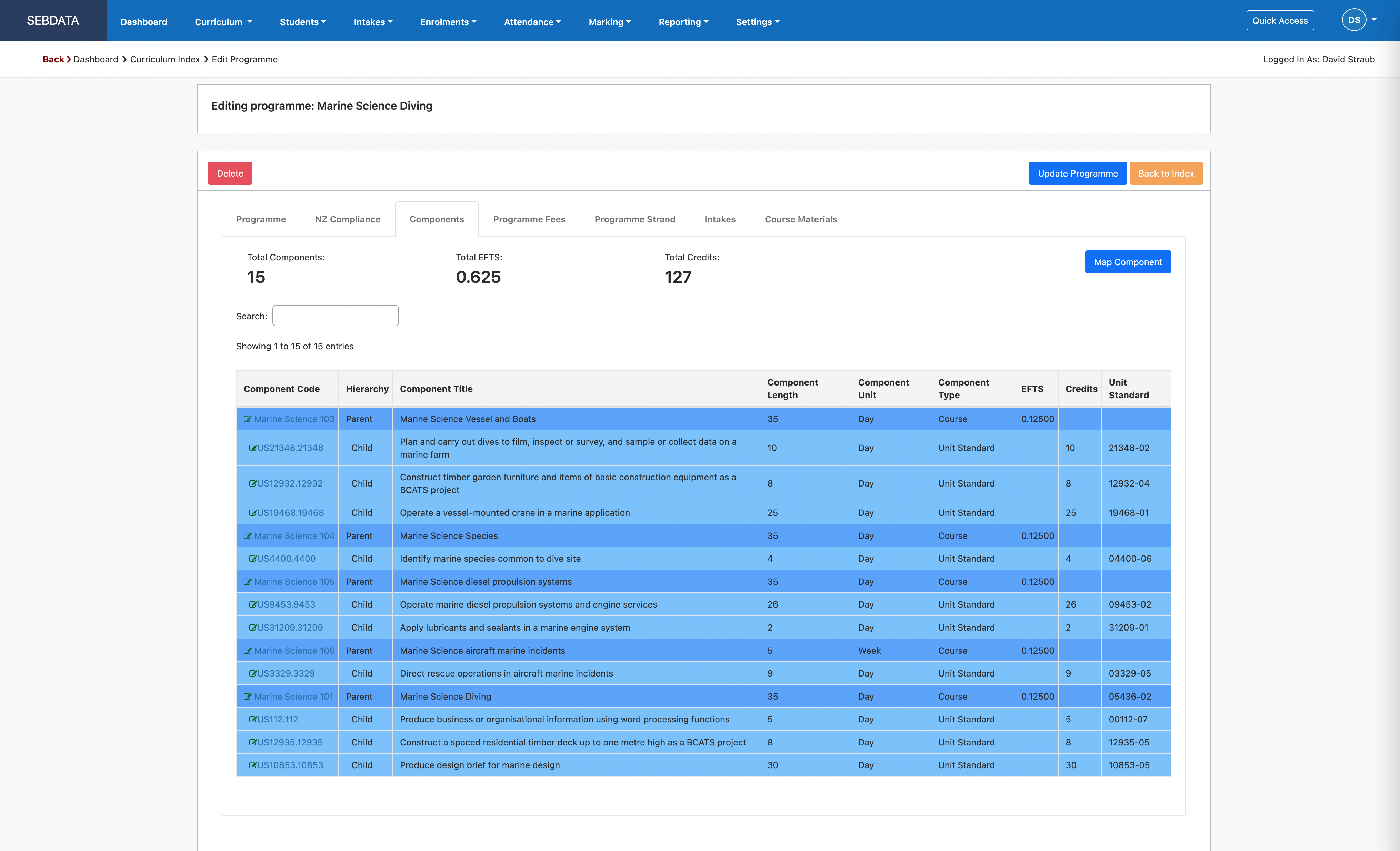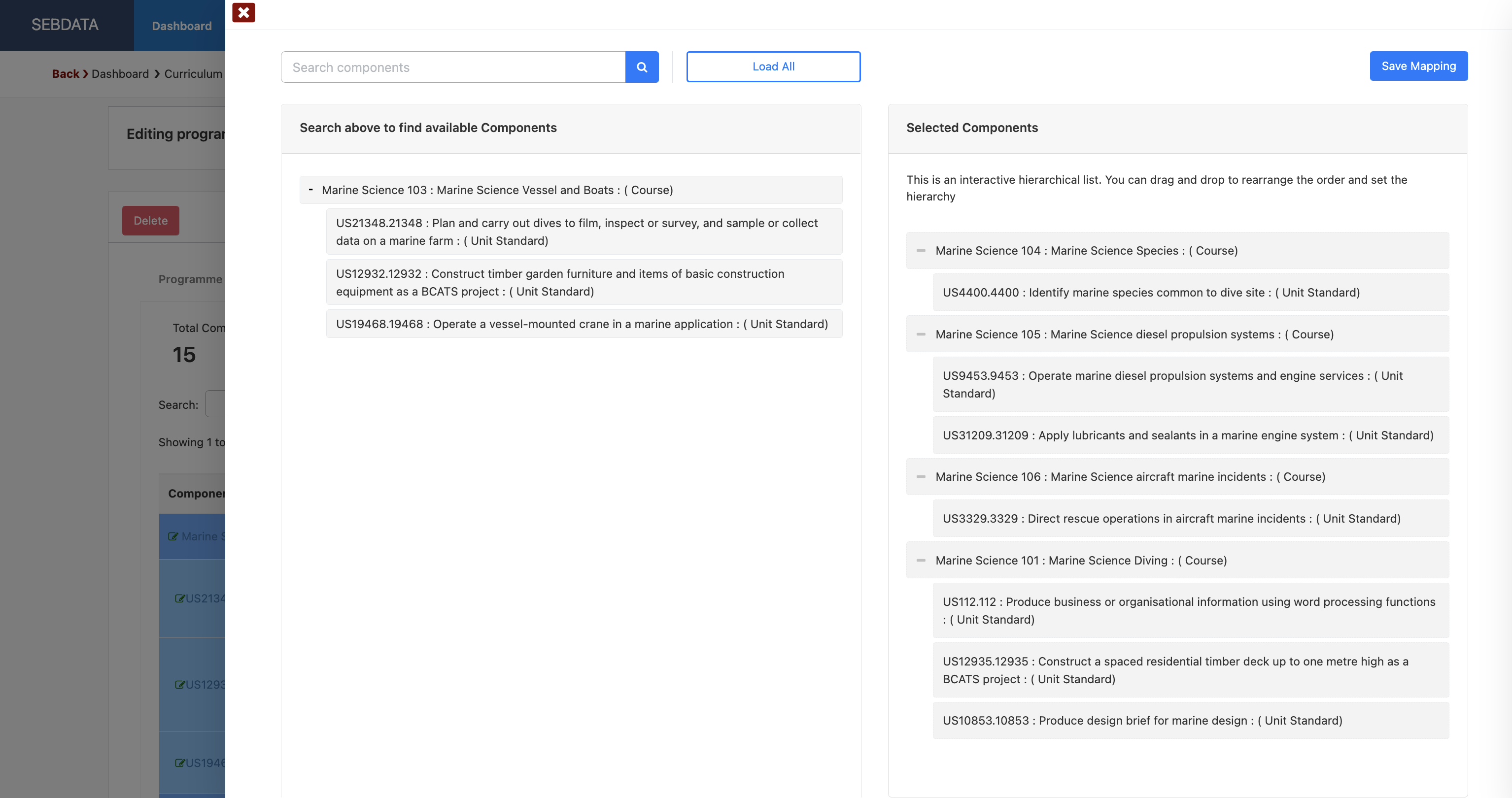 Programme Set-Up
Create your programme in SELMA including progress measures, versioning, specific transcripts and diplomas, compliance information and archiving functions.
Component Set-Up
Set-up any curriculum item such as modules, courses, units and assessments.
Curriculum Hierarchy
Map components to your programmes, set the order of delivery and hierarchy and define completion workflows.
Unit Standard Management
Import your unit standard accreditation directly from NZQA.