Manage Students
Keep your records organised, monitor student progress, manage attendance and generate certificates upon completion.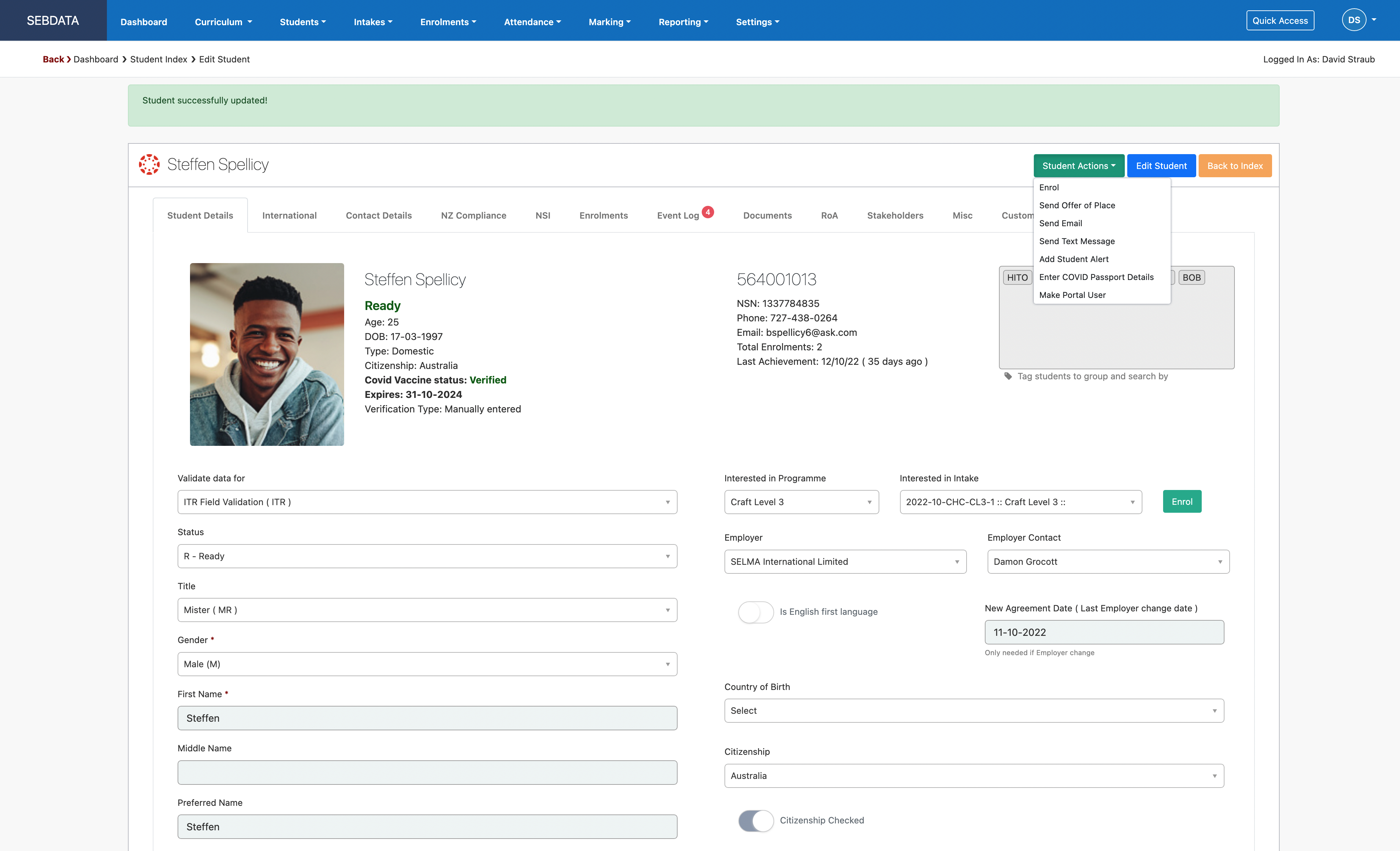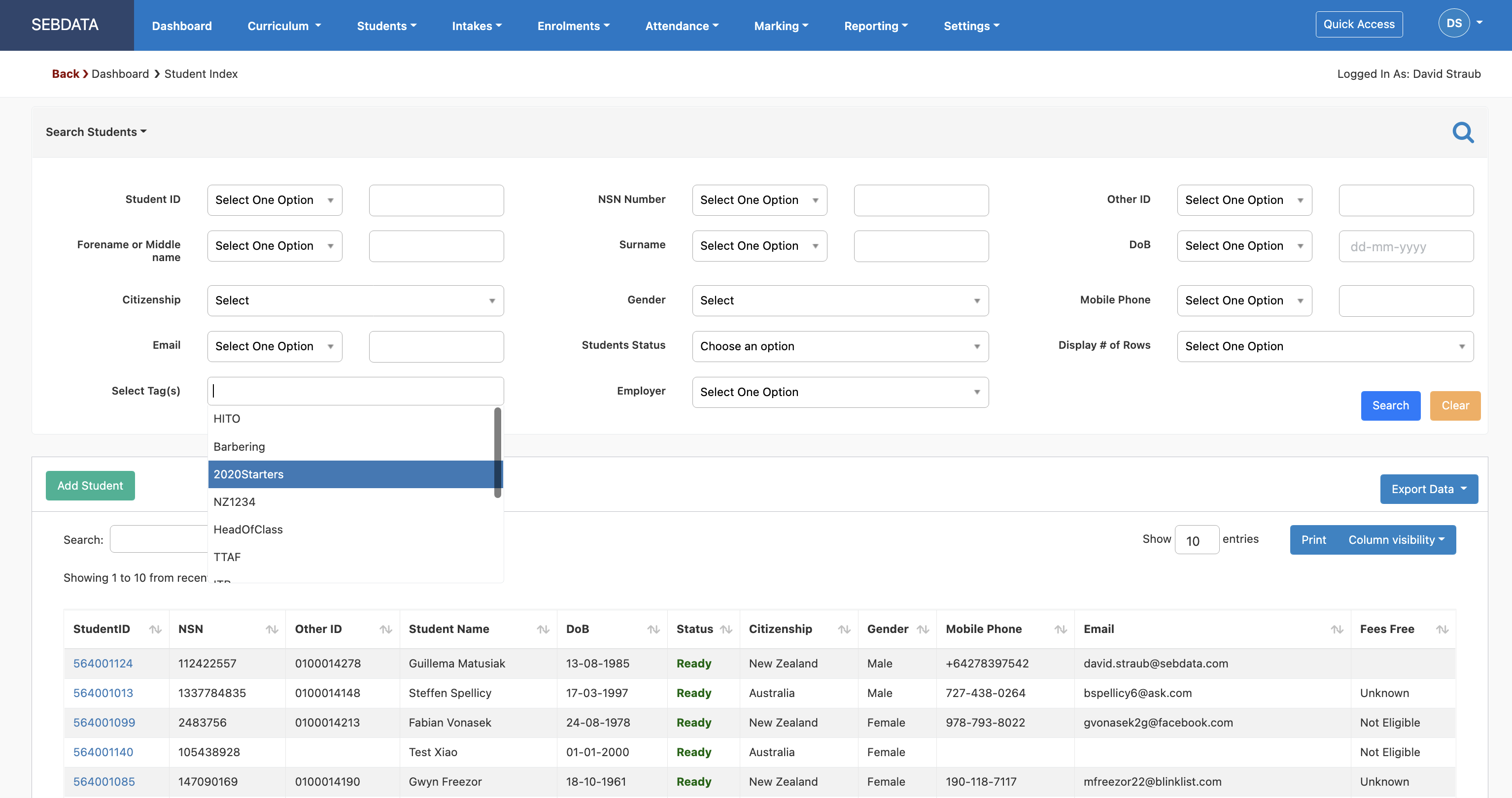 Admission
Complete student records, check compliance and enrol them into the chosen course.
Monitor
View a student's progress via smart measures and share information with parents and stakeholders.
Attendance
Simplify the attendance process and let your teachers fast-mark classes and intakes.
Marking
Choose your grading schemes, mark a student's work and let managers sign-off on marks.
Certification
Generate and print course specific diplomas, transcripts and certificates or email them directly to the student.
Alumni
Stay in touch with your alumni, run surveys and track their employment and further studies.